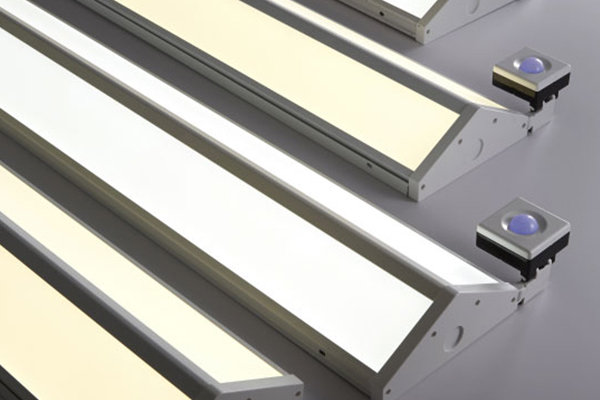 System LED
Simple installation & easy adjustment
Automatic dimming control
Movement detection
Ambient detection
IR (Infrared) networking
Variety set-up by remote control
LED lightings does more than just brightening your places.
Set-up your lightings as you wish in any kind of installation environments for convenient & effective manageable energy consumption.
Apply the energy reduction the benefits we offer by simply replacing your old lightings to our LED Lightings.
Sensors that built-in the lighting detect illumination brightness and adjust the lighting from 0 ~ 100% accordingly
Sensors detect the movements and illumination brightness.
Lightings stay off with enough brightness during the day and turn on when movement detected and back to dim without movement
All the lightings stay dim and only turn on 100% brightness when movement detected
Dividing the lightings as different groups for effective energy consumption management
Sensors detect the movement and turn on and off lighting.
Our solution allows to provide intrusion monitoring security system. When intrusion has been detected it will automatically turn on all the lights and send notification to the customer's mobile device or central monitoring system to do proper action. Constantly monitoring the status of your property, to effectively protect what matters the most.
And also it can be a fire alarm system. Even whether small sparks fly up, PIR sensors detect it and sends notification to the mobile device.
And using our solution allows to protect from commercial site to small residence even you are away.
Simple operation, convenient usage (providing with mobile device application)
With a mobile device where ever you are you can control the lights with the application on and off or dimming in variety of different options as you wish.